Co-determination rights with regard to strategic management decisions


There is a series of strategic management decisions, which involve co-determination rights of the works council, e.g. the implementation of new working time schemes and / or new compensation plans.



In addition to the participation rights of the works council and the Economic Committee, also changes, which may ensue with regard to a co-determined supervisory board, must be examined in case of corporate restructuring.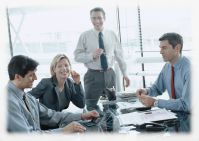 Under specific conditions, a company must establish a supervisory board, of which a third respectively half of the members constitute representatives of the employees. Since this is of substantial interest to the management of the company, companies should always check whether intended restructuring will result in changes of the employees' co-determination. Depending on the individual situation, alternative structures may be found.



Furthermore, it is important to know whether the restructuring will change the structure of the works council constitution: Will a general works council or even a central works council of affiliated companies be established?



Please see Employment Law in Practice, Participation Rights for further information about other topics, which are subject to co-determination rights.